Perforated Sheet & plate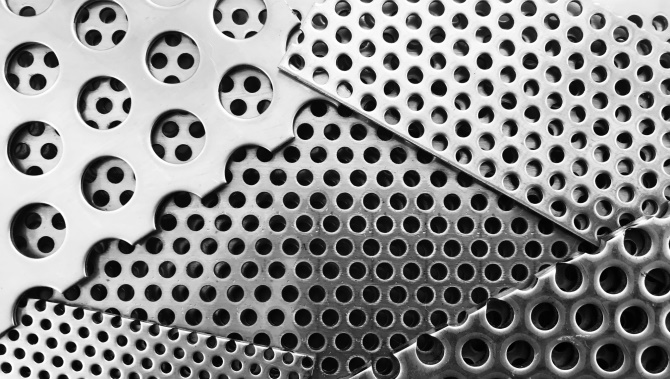 PlastOk supply perforated sheet in panels, these panels are standard sizes of 8ft x 4ft, 2 metres x 1 metre or 2.5 metres x 1.25 metres.
Our stock materials are usually stainless steel SS 304 and 316, but we can also supply copper, brass and more exotic metals, subject to availability.
Holes can be circular ( standard ), square, or to artistic patterns, for architectural applications.
Perforated sheet is the material up to 6mm thick, if the material is over 6 mm thick, it is referred to as 'plate'.
You may need perforated sheet and plate that is not a standard size, we can supply perforated sheets with holes punched to a specific size, if required.  We may also cut sheets to a specific size using our guillotine, please contact us to discuss.
How to measure Perforated Sheet