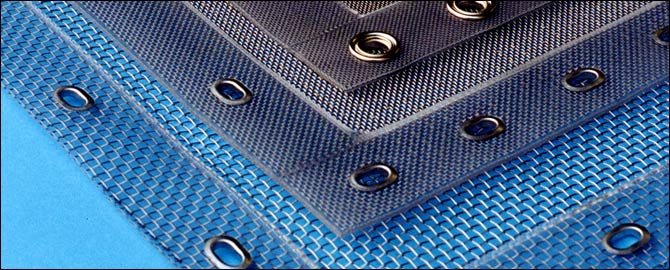 Eyeleted Screens – Metal Mesh
Eyeleted screens can be supplied in synthetic meshes, nylon, polyester, polypropylene, etc., in a full range of apertures.
PlastOk manufacture and supply a complete range of replacement screens with edges taped with PVC, cotton, Nomex®, etc., to suit the individual application.
Woven wire meshes are available in stainless steel SS 304, 316, high tensile steel, Carbon steel etc.. In apertures ranging from millimetres down to 50 microns.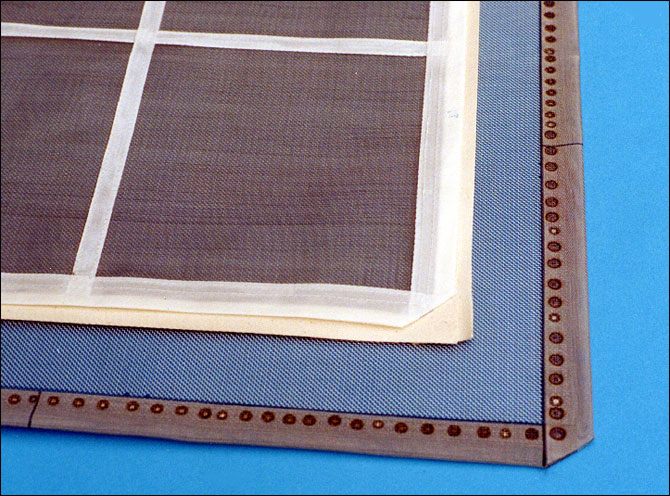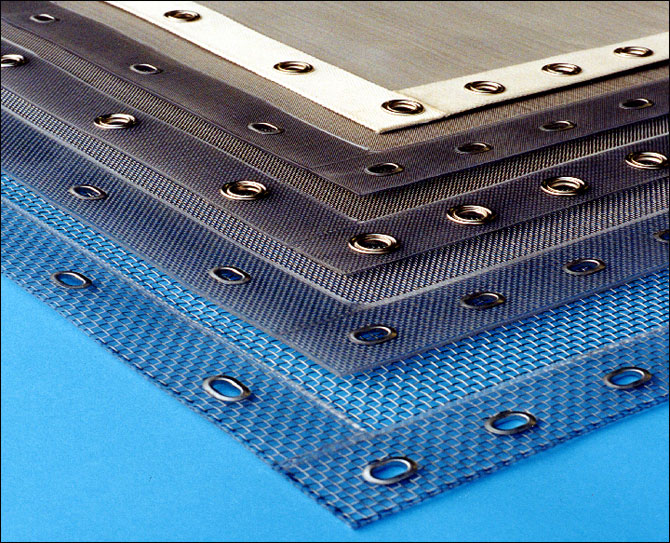 Screens can be fitted with wear strips, shrouds, edge skirts or other features specific to your product.
Please contact us to discuss any special requirements.
Downloads are available on downloads