Filter Vessels design and manufacture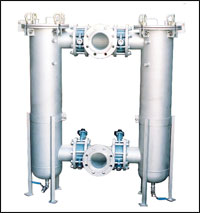 filter vessels designed and manufactured by PlastOk including
Bag filter Vessels
Single filter Vessels, duplex filter vessels with or without valves multiple basket vessels, with filter bags ranging from fine filter felts, nylon mesh strainer bags to perforated filter baskets, with or without woven wire mesh liners.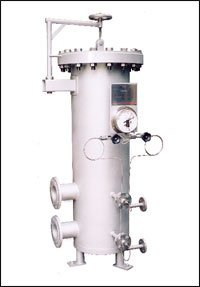 Cartridge Filters
Cartridge filters, as single element units, multiple element cartridge filters, duplexed with valves, if required.
Filter cartridge elements range from low cost wound yarn type, to high tech pleated cartridges, made in materials to resist a variety of corrosive chemicals and aggressive solvents.
Filter vessels lined with chemically resistant plastics, such as PP polypropylene, PVDF, FEP & PFA, with support components In the appropriate material, including PTFE.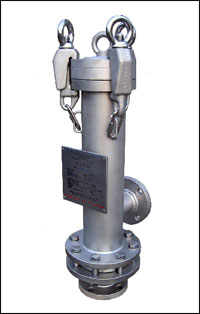 Lined Cartridge Filters
Filter vessels can be supplied polished and crevice free, suitable for foodstuffs and pharmaceutical products Illustrated, multiple filter bag vessel, lined with FEP, Trolley mounted, polished to pharmaceutical standards.
Filter media
To fit all filter vessels can be supplied.
We will assist you in selecting the best type, considering the process fluids, and methods of operation in your particular application.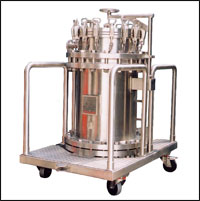 Contact us for more information
Downloads are available HERE