Metal and Steel Meshes, Synthetic and Nylon Meshes
The PlastOk are specialists in filtration equipment, Mesh and filtration & separation services.
For metal stainless steel woven wire mesh, perforated sheet, wedge wire screens, bag filter vessels, cartridge filters, sieving machines, filter baskets, screens and good technical advice on filtration & separation topics.
Call PlastOk Meshes tel: 0151 647 4579
For Nylon woven mesh, Synthetic Baskets, Filter Bags, Milk Filter Bags, Flyscreen, Turbo Sifter Sleeves, Synthetic Sieves and Dustbags, Screens, Synthetic mesh by the roll or metre, Special filter felts.
Call PlastOk Associates tel: 0151 666 2056
SAMPLES : call us to discuss any samples you need for tests & trials.
Please view our Meshes and Associates products to see how we can help you. Please contact us if you have any questions.
You can now also download our meshes division pdf from our downloads page.
We hope you enjoy browsing and find what you require.
Plastok Meshes provide the following products & services: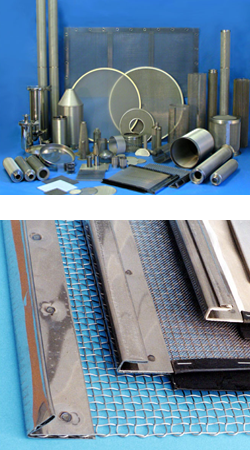 Metal Mesh Products
Metal Woven wire mesh
Stainless Steel mesh
Perforated plate
Wedge wire
Conidur fine hole sheet
Sintered stainless
Ultrasonic & Vibratory Sieving
Sintered stainless
Fabrication
Filter leaves
Remeshing service
Baskets
Other products are available on reqest. Please contact us to discuss your solution.